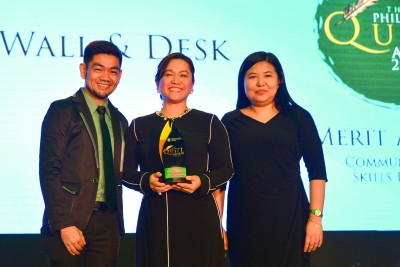 The LANDBANK 2015 wall and desk calendars titled "The Beauty that Lies Within: A Look at Philippine Caves" received the Award of Merit at the Philippine Quill Awards 2015 conferred by the International Association of Business Communicators.
The 2015 calendars won under the Communication Skills Division, Publications Category. The Philippine Quill is one of the country's most prestigious awards for business communicators.
This is the third award for the LANDBANK 2015 calendars. It won for Printwell, Inc., the 2015 wall calendar print service provider, the Print Excellence 2014 Award from Printing Industries Association of the Philippines, Inc.
It also won for Studio 5 Designs, Inc., the creative service provider, the Award of Merit for design from Graphis Publications, an international award giving body that recognizes the best in design, advertising, photography and illustration.