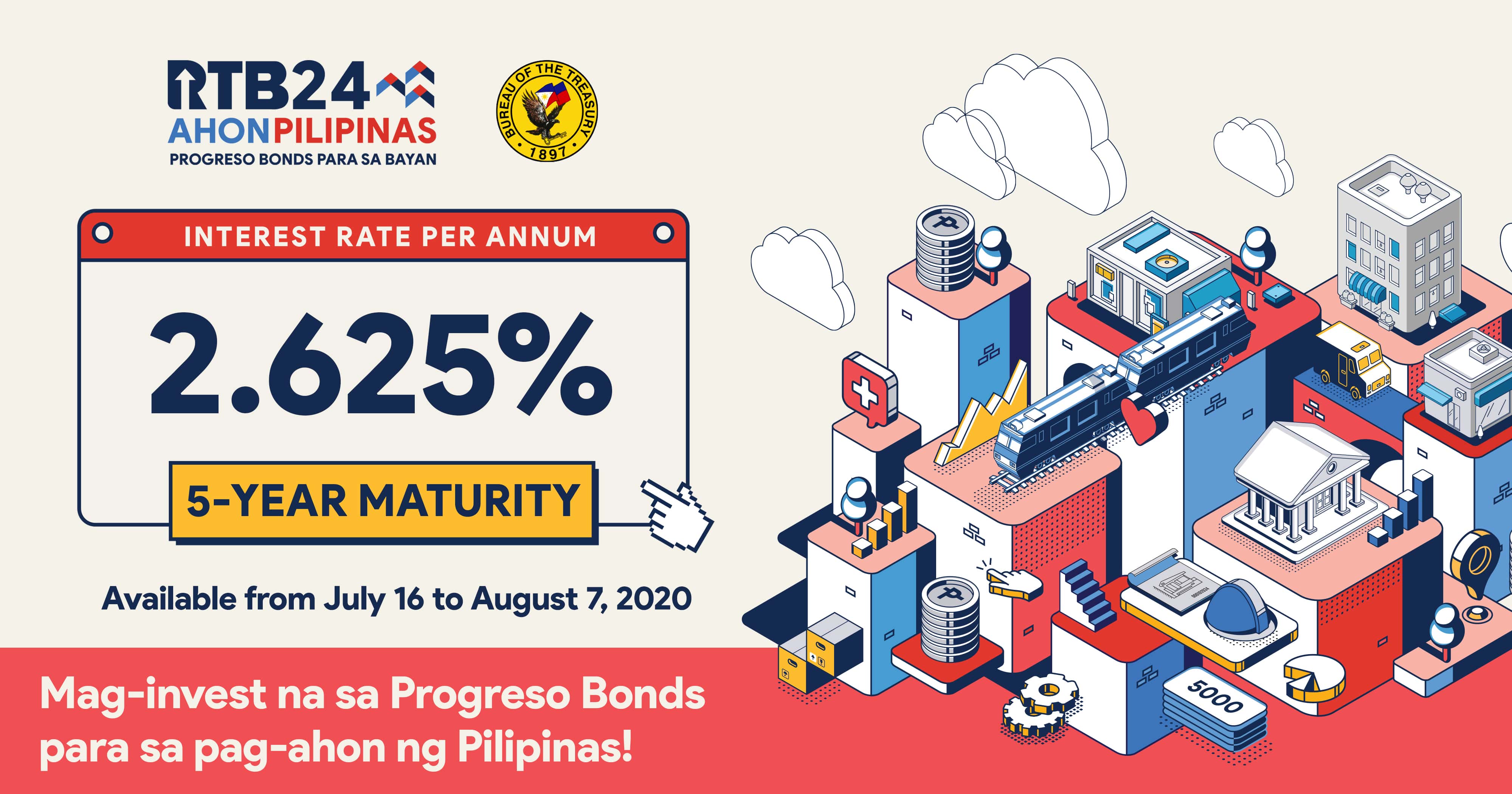 For a minimum investment of P5,000, interested investors may purchase the Bureau of the Treasury's (BTr) Retail Treasury Bonds Tranche 24 (RTB-24 or Progreso Bonds) and help boost the state's coffers for socioeconomic development initiatives.
To know more about it, click here.
You can also visit the official website of the Bureau of the Treasury for more information.